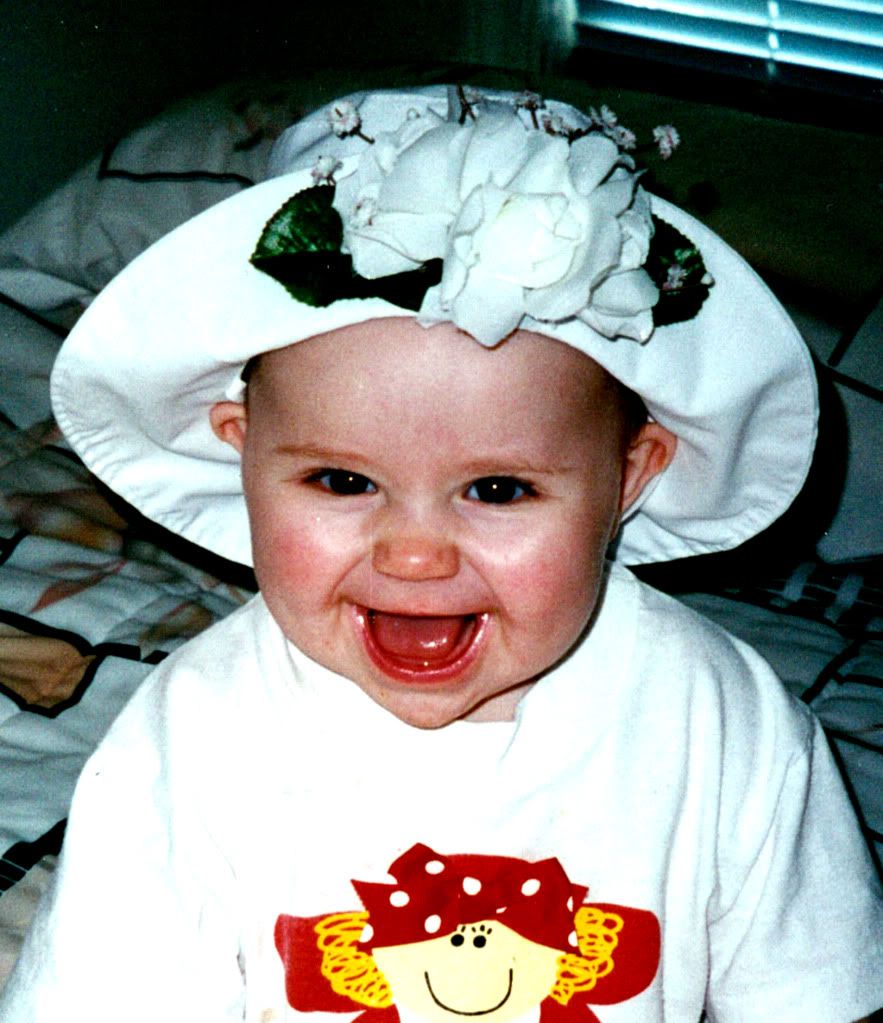 The Baby!
I am reposting this so that those of you who haven't heard my original story can see it:
"What am
I
going to do with a baby?" I howled when my husband and I were told I was pregnant. After months of surgeries, shots and stirrups, our in vitro fertilization had worked.
So, what was my problem?
I'd always wanted a family, but I'd pictured myself for so long as a professional, I couldn't see myself any other way.
And, I was oooold--thirty-eight. What if I couldn't keep up with a baby?
I'd grown up in a family of teachers, many of them
Phi Beta Kappas.
Growing up in that environment meant l
earning was always fun. From my first moments, my family encouraged learning through play, discovery and exploration. In spite of that background, I felt unprepared for the crying, helpless thing that was about to change my life forever.